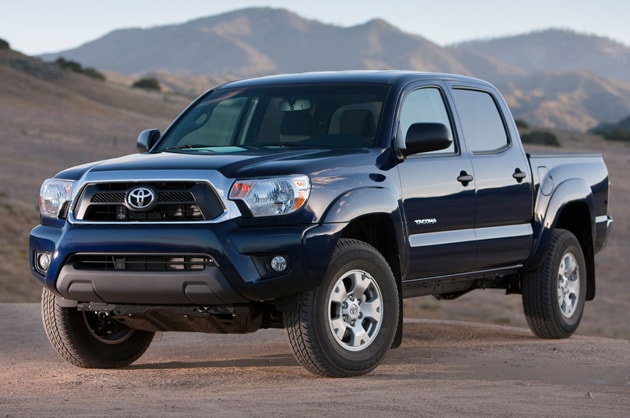 USA Today and Cars.com / Pick-UpTrucks.com re
cently conducted a
mid-size truck shoot out
of seven leading truck brands. And the winner is: the 2012 Toyota Tacoma. They tested the 2012 Toyota Tacoma 4x4 V6 and here's what they said:
The 2012 Tacoma got a new grille and rump and dressed-up interior. It accounted for 38% of midsize pickup sales last year, mostly without help from the updates, which came in the fall. Toyota plans a Baja version for serious off-roaders. In testing, Tacoma had the quickest-stopping brakes. The powerful engine "seems almost to want to carry even more weight," the judges said.


Check out the 2012 Toyota Tacoma at Brown's Toyota and Scion of Glen Burnie.