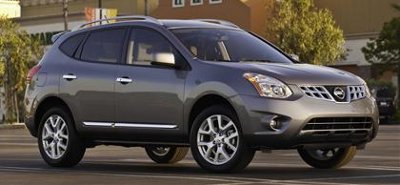 Nissan Z-car enthusiasts met this weekend in Nashville, the "Music City" to celebrate the 40th anniversary of that iconic sport's car line. And they also got a sneak peak at the 2011 Nissan Rogue, which was also unveiled.
What's new for 2011?
- Updated front fascia and new 18-inch wheels for the SL and Krom trim lines
- iPod hookup standard on all models
- Updated interior with a new dashboard and upholstery
The 2011 Rogue?