Electric cars are supposed to silent right? If that's the case, how will pedestrians know when the new Nissan Leaf is approaching?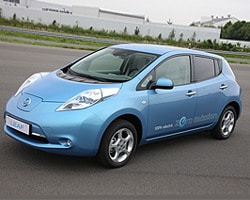 Nissan said it has developed "distinctive" sounds that will come standard in its LEAF.
The computer-controlled sound system has been developed with acoustic psychologists, using sounds that are "easily audible" across a range of age groups.
The sounds produced will depend on the speed of the vehicle and whether it is accelerating…